A Practical Guide to the
Commissioning Process
---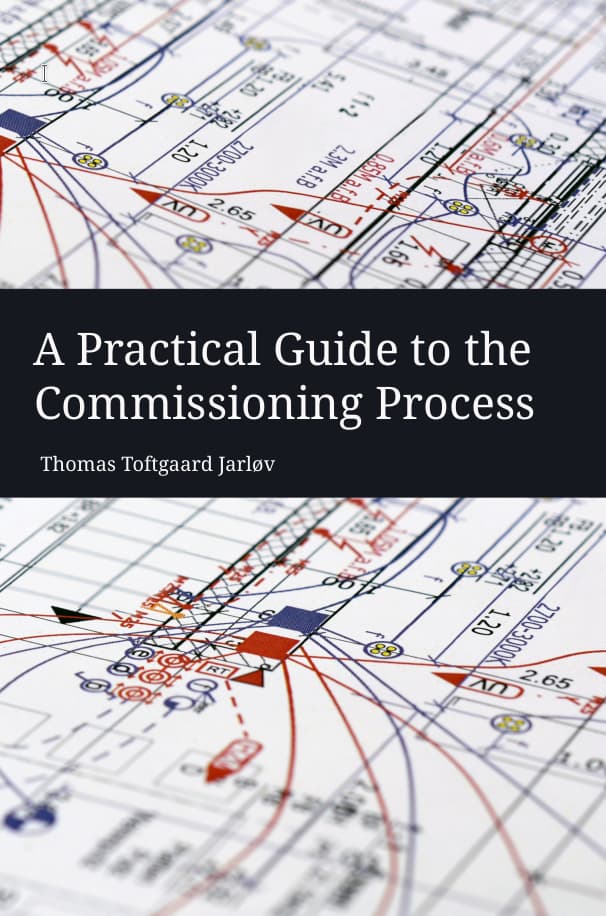 ---
The book about commissioning
This guide shows how you can implement commissioning and gives you the tools you need to get started. It also ensures that you will be in compliance with ASHRAE's Standard 202 and ASHRAE Guideline 0-2019, as well as the Danish commissioning standard DS3090.
It guides you with tips and tricks to handle the challenges you'll face during the commissioning process - from the Owner's Project Requirements (OPR) to the test paradigms for system integration tests.
---
Scope
This guide describes how to carry out the activities of the commissioning process. The methods and tools described ensure that all commissioning activities described in the American Guideline, ASHRAE Guideline 0-2019, the American Standard for commissioning, ASHRAE Standard 202-2018, and the Danish Standard for commissioning, DS 3090-2014, are performed.
The guide also contains descriptions of commissioning tools that are based on experience from Copenhagen Airport's in-house commissioning process, as well as tools that are used in the Danish construction industry but are not included in standards and guidelines.
---
Book review
---